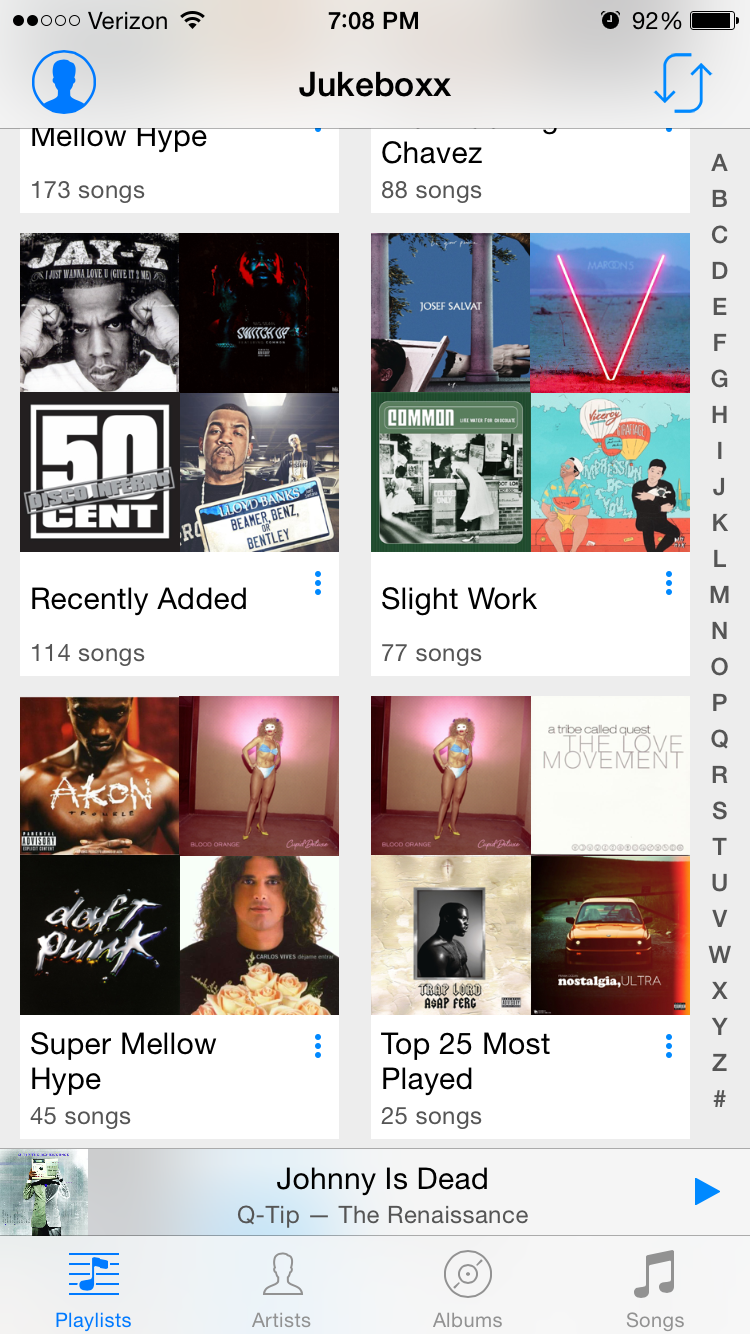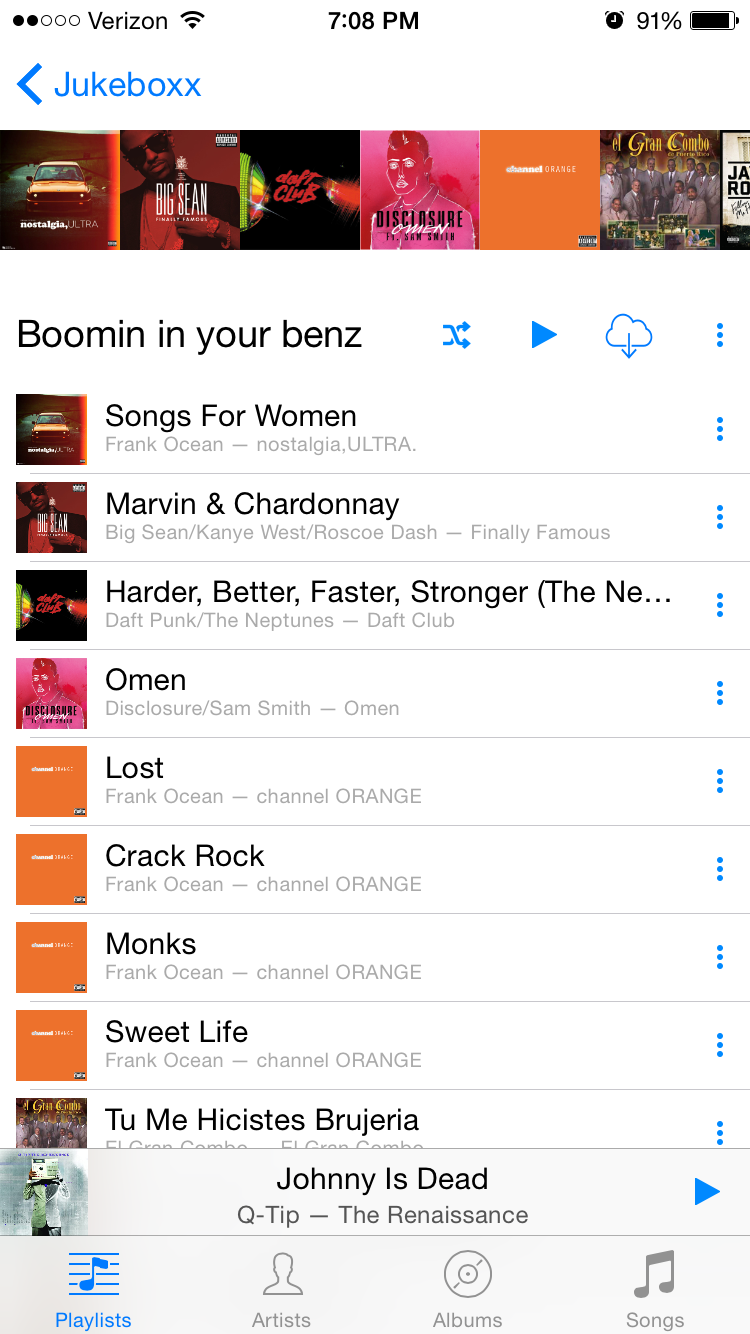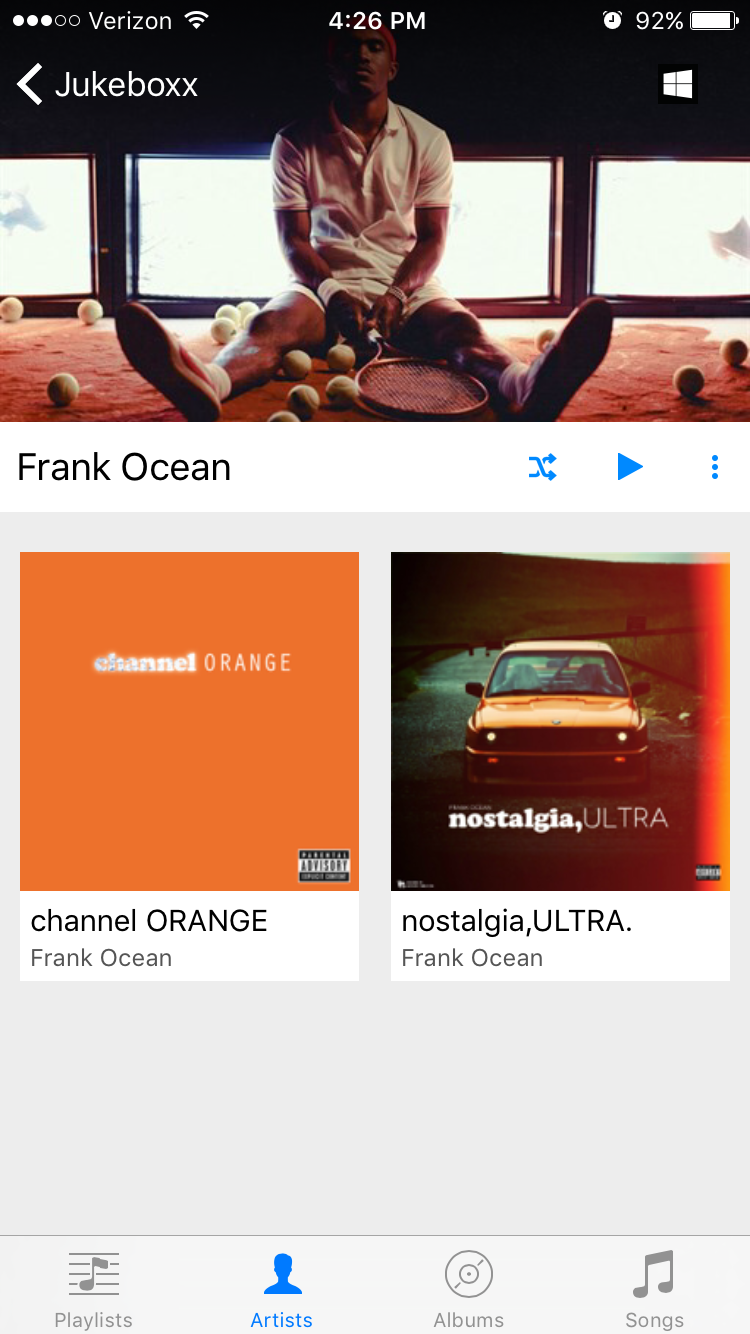 A revamped version of the Jukeboxx iOS app!
It comes with an OS X companion app that seamlessly links your iTunes music to Dropbox. With Jukeboxx V2, you can stream and download your music on demand, without blowing through your iPod/iPhone/iPad's storage. Now Jukeboxx supports offline listening and gathers your whole collection properly, including playlists, albums and artists from iTunes. The app also richly displays album art from iTunes and artist artwork from Groove Music.
Jukeboxx V2 is almost ready for primetime, as I am working on it a little bit less due to school taking up most of my time. Again, my inspiration was my own frustration of wanting to listen to all of my music despite it not fitting on my phone but still wanting local files for car drives or commutes. Stay tuned!